NEW DELHI: The upcoming series of clashes against
Pakistan
in the
Asia Cup
is poised to serve as a rigorous examination of the Indian team's mettle and individual attributes, feels star all-rounder Hardik Pandya.
As India prepare to kick off their Asia Cup campaign against arch-rivals Pakistan in Pallekele, the potential for multiple encounters between the two teams looms large, with the possibility of facing off as many as three times should they progress to the final stage.
In anticipation of India's opening match, Pandya delved into the heightened intensity that accompanies an Indo-Pak cricket encounter. He underscored the challenges and pressures intrinsic to these matchups, suggesting that they go beyond just the game of cricket and delve into testing the character and fortitude of each player in the Indian contingent.
"It's an event which I've seen how it checks your character and personality, and at the same point in time, you can see how deep waters you can swim. So, for me, all these factors excite me a lot," Pandya told Star Sports.
"A lot of emotions are attached to fans. For us, it is about playing a good team, playing a match against a very good side who has done very well in the recent past."
Pandya also mentioned that fixtures against teams like Pakistan involve making calculated decisions and not getting carried away by emotions.
"We try to keep the outside noise outside and focus on how we can play good cricket. We can't get too emotional about it because then, certain decisions can be reckless, which I don't believe in. But, at the same point in time, it's a mega event."
India vs Pakistan: Who has the edge in the Asia Cup clash?
The Asia Cup is being played in the ODI format as a dress rehearsal for the ICC World Cup to be played in October-November in India.
Highlighting his approach to the format, Pandya stated that a strategic mindset along with situational awareness plays a crucial role.
"It's just that you have a little more time than what you think. It is a game where you have to adapt, you have to get used to the conditions because the game is going on for 50 overs, and to play, to win against a good side, you have to play a good 100 overs of cricket.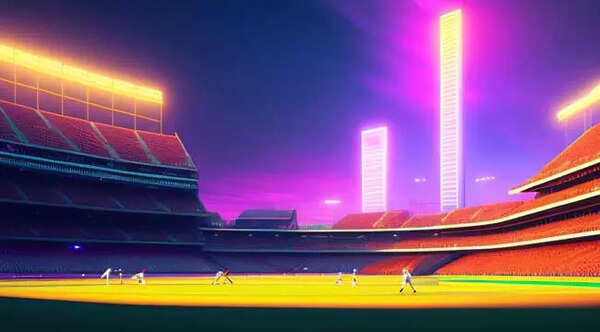 "As a cricketer, for me, my mindset only changes for the fact that I start preparing according to how the ODI format demands, and if the preparation is proper, then I just go out there and read the situation."
"Half of the time, the situation dictates itself, so you don't have to use rocket science. You've to just watch the game, see, try to understand what's happening, and maybe take a smarter call," he signed off.
(With PTI inputs)